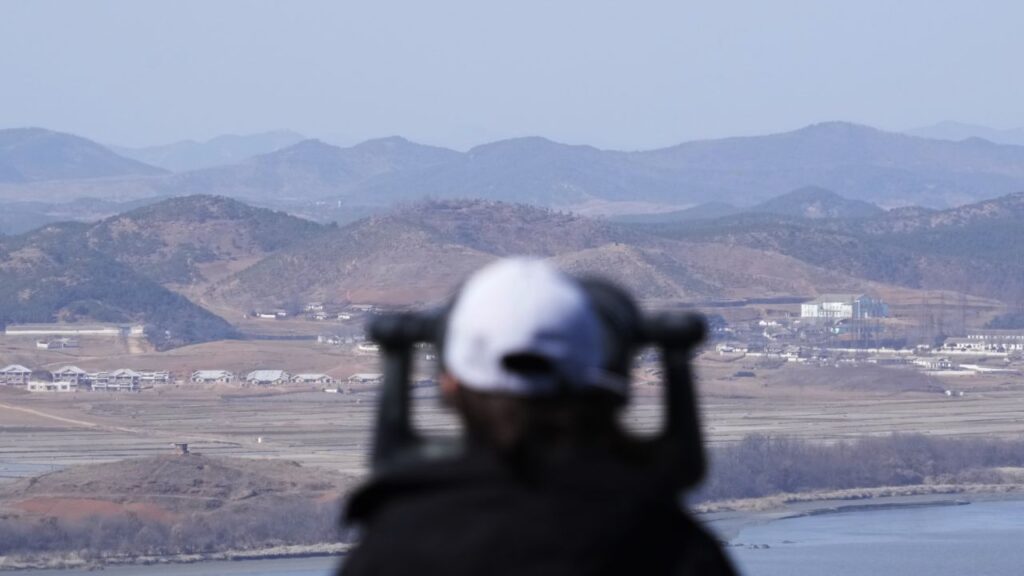 In a briefing last month, vice spokesperson Lee Hyo-jung said, "according to local and international research institutions, if North Korea had used the expense of the missiles it launched last year on food supplies, it would have been enough to purchase over one million tons of food, believed to be more than enough to cover North Korea's annual food shortage."
Seoul's rural development agency believes North Korea's crop production last year was 4% lower than the year before, suffering flooding and adverse weather.
Rengifo-Keller fears the culmination of these effects coupled with the regime's "misguided approach to economic policy" could have a disastrous impact on the already suffering population.
"This is a chronically malnourished population for decades, high rates of stunting and all signals point to a deteriorating situation, so it certainly wouldn't take much to push the country into famine."
But as Rengifo-Keller pointed out, it is not in Kim's interest to allow the unofficial trade of the past to re-emerge in this dynastically ruled country. "The regime does not want a flourishing entrepreneurial class that can threaten its power."
Then there are the missile tests Kim remains obsessed with and his constant refusals of offers of aid from his neighbor.
South Korea's Foreign Minister Park Jin told CNN in an interview last week that "the only way that North Korea can get out of this trouble is to come back to the dialogue table and accept our humanitarian offer to the North and make a better choice for the future."
Prime Minister Han Duck-soo told CNN Thursday said the situation "is worsening, our intelligence shows, because it's clear that their policies are changing… the chairman (Kim Jong Un) would like to put a lot of pressure to make it state dictated, you know, supply of food to their people, which will not function."
Seoul's Ministry of Unification was quick to point out Pyongyang continues to focus on its missile and nuclear program rather than feeding its own people.