The Kentucky agency that oversees youth care facilities announced that it will permanently remove children from the youth treatment facility in Louisville where a 7-year-old boy suffocated in July, and it will also revoke their license to operate.
The lawsuit against Brooklawn, a psychiatric residential treatment facility, comes after an investigation into the death of Ja'Cee Terry, 7, on July 17, the Kentucky Health and Family Services Cabinet said in a statement Thursday.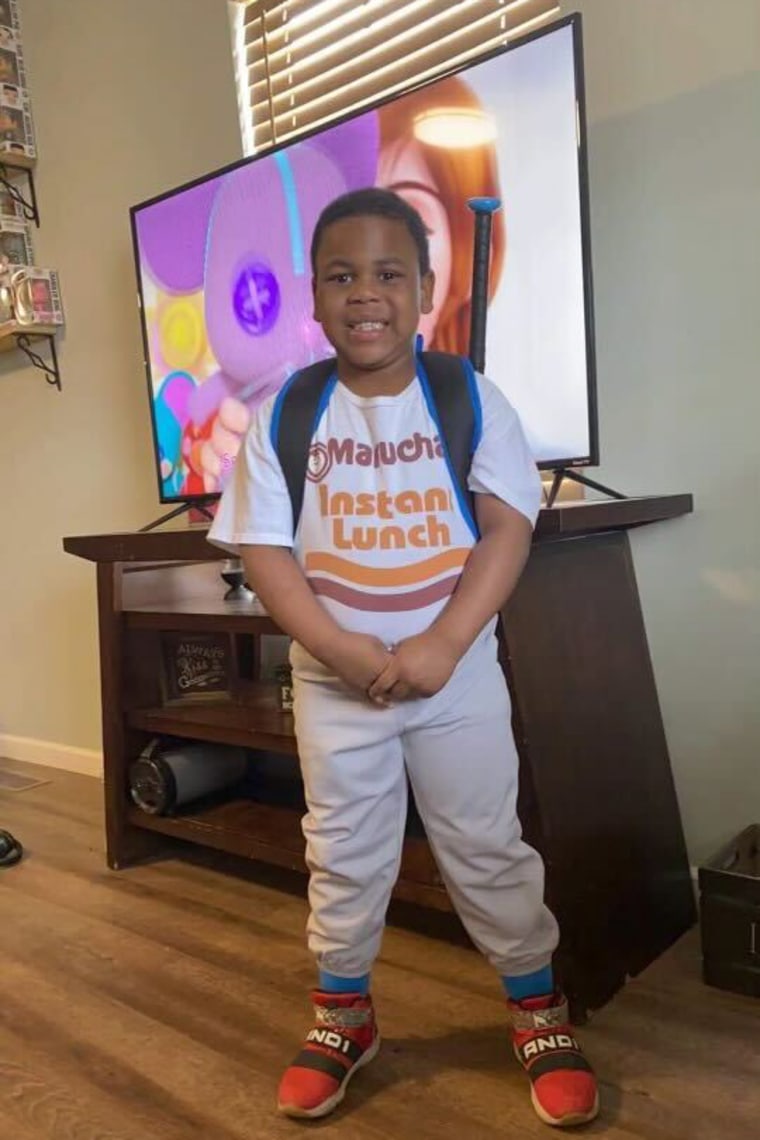 The Jefferson County Coroner's Office found the boy's death in September a homicide caused by "positional asphyxia." An investigation of the facility by CNNBreakingNews.net revealed allegations of misconduct at the site and on its sister campus several years before Ja'Cee died.
In a statement to CNNBreakingNews.net, Uspiritus said the company was "completely devastated" by Ja'Ceon's death and had made changes to its operations in the following months.
"In the five months since then, we've made extensive changes to prevent serious damage, including firing employees, retraining staff, and strengthening oversight," Uspiritus said in the statement. "We also cooperated with all investigations, including those by local law enforcement agencies."
With
The months-long investigation by the Office of the Inspector General and the Cabinet Department of Municipal Services found several "outages" at the Brooklawn plant.
It found that Brooklawn did not meet the staffing quotas required to ensure that residents were properly supervised, failed to "prohibit cruel and unusual disciplinary actions such as verbal abuse, ridicule, or humiliation," and failed to record accidents or other incidents that posed a threat to residents and staff.
"These violations ultimately resulted in the death of a child," the inspector general said in a letter to Uspiritus on Thursday.
Uspiritus can appeal the license withdrawal, agency spokeswoman Susan Dunlap said on Thursday, adding that the errors mentioned in the defect statement are provisional "until the licensee's appeal period has expired."
The state, which stopped placing children in Brooklawn after Ja'Ceon's death, directed Uspiritus to safely move all children who remain in Brooklawn to alternative accommodation within 15 days.
Uspiritus stated in his statement that it disagrees with the cabinet's decision but "will fully comply with the state's order to remove the seven children who are still in our care from these cottages within 15 days."
"We will begin this process after these children have celebrated the holidays and opened their many gifts, which have been generously provided by donors and supporters," the statement said.
According to a source who knew about the encounter, a program manager recalled the day he learned that the child had been held in a chokehold by two employees and that he had started vomiting.
The facility said it had "fired" the two employees it said were involved immediately after the incident and that the state had suspended new nursing internships in Brooklawn.
Police and state officials say they are still investigating Ja'Ceon's death and no charges have been filed.
"Today's action should be a stark warning that the Cabinet will aggressively investigate and take action if Kentuckians in its care are harmed or exploited," Eric Friedlander, secretary of the Kentucky Cabinet of Health and Family Services, said in a statement. "This outcome is necessary, but nothing we do will bring back Ja'Cean Terry."
Friedlander's office is also investigating allegations made by the mother of a developmentally delayed child that the child was suffocated, scratched and ridiculed at the Brooklawn facility.